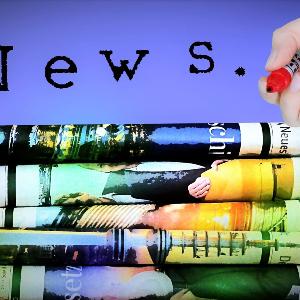 Latest news and events
We keep you up-to-date.
Latest news
New Publication in EPJ Data Science!

Alejandro Hermida Carrillo and co-authors studied the Great Resignation through posts left behind on the social media platform Reddit between 2018 and 2021.

Invitation: Case Study Event of the hkp///group

The hkp//group invites you to a case study event to get to know life and work in the leading consultancy at the interface of corporate governance, strategy, HR, finance and transformation in the German-speaking region.

New DFG project approved

The DFG has given a positive decision to a research proposal by Prof. Weller and is now funding the project "Performance feedback transparency".

New publication in Frontiers of Psychology

Felix Bölingen, Alejandro Hermida and Ingo Weller were able to publish their study on the interactions of work and private life in the open source journal Frontiers of Psychology.

New publication in Academy of Management Discoveries

Steffen Burkert, Tobias Oberpaul, Nicolas Tichy and Ingo Weller have reason to rejoice: their research on the complexity of executive compensation has been accepted for publication by the renowned journal Academy of Management Discoveries.

Events in the summer term 2023

Spring has arrived! Just like the new varied cultural and recreational programme of Studierendenwerk München Oberbayern with its many free and low-cost activities.
Current events
There are no events available at the moment.