Marketing and Communications
Our marketing promote excellence through communication and digital presence.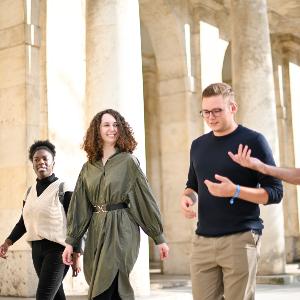 Our marketing and communications promote the excellence, visibility and image of our LMU Munich School of Management.
We support branding, provide information on study programs and manage the social media channels. We arrange press contacts and design our corporate identity in direct cooperation with the project coordination communication. We maintain a good relationship with our LMU Management Alumni, our ISC and IRC, our institutes and professorships and the LMU press, IT and administration.
LMU Munich School of Management or to individual chairs, clusters and Centers of Excellence
Research projects and research content in the various institutes and Centers of Excellence
Courses offered in the run-up to choosing a course of study
Faculty magazine Insights
Content input for editorial contributions in print and online
Our information flyer, faculty magazine and selected media can be found in our Press & Media section.