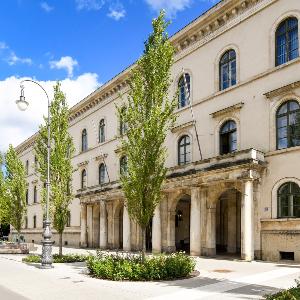 Excellence at a glance
LMU Munich School of Management in numbers
Ranking position
of all German faculties for business administration in the WiWo ranking 2022
Students
Business Administration in winter semester 22/ 23
Professors
at the faculty
There are no current news available at the moment.
Study, teach and research
Bachelor's, master's, teaching degree: Business administration is one of the most popular subjects at LMU. Always close to research and with a lot of practical relevance. Scientists find excellent research conditions at the LMU Munich School of Management in the heart of the science and business city of Munich.
LMU Munich - a great place to study