Case Studies in Marketing
Processing of tangible entrepreneurial challenges based on individual case studies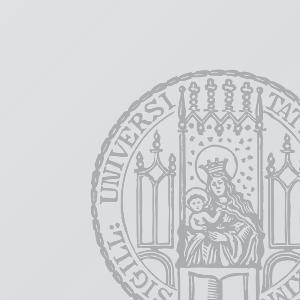 Quick Info: Bachelor ׀ Seminar, advanced seminar ׀ German ׀ Winter term ׀ ECTS 6
General information
| | |
| --- | --- |
| Target groupe | Bachelor students (B.Sc.) who have passed the written exam in the course "Corporate Management and Marketing" |
| Course type | Seminar, advanced seminar |
| Hours per week | 2 (seminar), 2 (advanced seminar) |
| Credits | 6 ECTS |
| Rotation | Winter term |
| Number of participants | The number of participants is limited to 30 at most. |
| Registration for course and examination | With your seminar registration you are also registered for the examination. |
| Participation | Mandatory for all meetings |
| Grading | Seminar paper (50 %) and presentation (50 %) |
| Time / Room | See LSF |
| Course language | German |
| Contact | Tobias Regensburger |
Course overview
Course content
During the seminar, you will work in teams on concrete entrepreneurial challenges and solve case studies.

The seminar enables you to apply the theoretical knowledge and scientific methods acquired in the course "Corporate Management & Marketing" in practice.

You will also learn how to present and defend your results. Some group work is carried out in close cooperation with practice partners, with the Institute's staff:in supervising the groups.
Important dates and deadlines
Deadline for registration: September 29, 2023, noon
Kickoff meeting: October 18, 2023, 08:00 - 10:00 a.m. (s.t.)
Seminar session (Trail run): October 25, 2023, 08:00-10:00 a.m. & 06:00-08:00 p.m. (s.t.)
The presentations will take place in the following seminar sessions together with the practice partners. The exact dates will be announced at the kickoff.
Submission of seminar paper: tbd
Submission of presentation slides: tbd