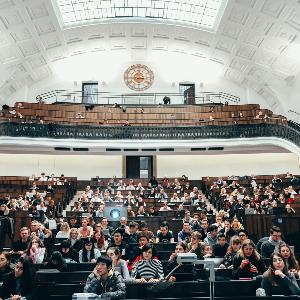 Teaching
Here you will find an overview of our courses. Find out about our range of bachelor's and master's theses.
Courses
Change content
Courses in Summer Semester
Courses in Winter Semester
References
We issue recommendation letters for academic purposes (applications for university admission, scholarships, or student exchange programs).
Please note: Depending on our workload, the preparation of your letter can take 2-3 weeks. Please send an email to Kerstin Gottscheber, with the following documents attached.
Curriculum vitae
Transcript of records
Contact person, name of the university or organization (if needed)
Language for the letter (German or English only)
Due date for the recommendation letter