Academic advising & student coaching
Academic advising & student coaching at the LMU Munich School of Management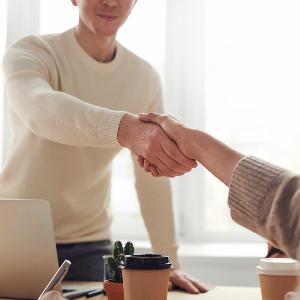 Student Advisory Service
Our professional advising service is primarily concerned with advising you on your current study situation in the Bachelor's and Master's programs in Business Administration and Business Education I and II. Common concerns include:
Planning of or delays in the course(s) of study;
Questions regarding the applicable examination modalities (performance in accordance with the examination regulations, deadlines, inability to take examinations);
Recognition of study and examination achievements in the event of a change of subject, degree program or university;
Leave of absence (e.g. due to study abroad, internship, illness, parental leave);
Cross-entry or re-entry.
Consultation times
Monday

10:00 a.m. - 12:00 p.m.Telephone consultation hours: +4989/2180 -5633 bzw. -5635

Tuesday

10:00 a.m. - 12:00 p.m face-to-face consultation hours at Ludwigstr. 28, VG, Raum 022

Wednesday

10:00 a.m. - 12:00 p.m.Telephone consultation hours: +4989/2180 -5633 bzw. -5635

Thursday

10:00 a.m. - 12:00 p.m Consultation hours via Zoom: see details below
The specialist consultation hours are open. You can come without appointment on Tuesdays to room 022 on the ground floor of Ludwigstraße 28, front building. On Thursdays you can come to our Zoom waiting room (meeting ID: 924 9969 8081; identification code: 798561).
We can be reached on Mondays and Wednesdays at the specified times during telephone consultation hours on 089/2180-5633 and 089/2180-5635.
Online taster lessons in business administration
During the taster sessions in business administration (Bachelor and Master) you get an insight into the subject directly from students in an online meeting and can ask your questions about the study program. e.g.:
Questions about studying Business Administration in the Bachelor or Master program at LMU Munich School of Management
Questions about changing from Wipäd to BWL or vice versa
Answers to questions about the Master's program from current Master's students
Feel free to register for participation. Our taster lessons
The right contact for your questions before and during your studies
Coaching for students
Studies, exams, internships, stays abroad, jobs, planning your future career and then the rest of your life - you have a lot going on.

Student coaching is a service provided by the ISC, the Information and Service Center - Business Examinations, and is aimed at all students at LMU Munich School of Management, regardless of which stage of your studies you are in.
You can come to us with the following questions, for example:
Knots in the head! A? Or B? Or both? Or Neither? Support in the decision-making process
The end of my studies is in sight. What's next for me? Transition management and career scenario planning.
My studies and me: study-life balance. Of life wheels, values, priorities and mindful treatment of oneself.
Mission Possible: "It's more fun to learn skills than to get rid of problems!" (Ben Furman): Set individual goals and learn new skills.
Learning difficulties, test anxiety and blackout? You have invested a lot of time in exam preparation and still failed or feel paralyzed at the thought of the subject matter: We present learning and exam preparation strategies.
The personal one-on-one coaching sessions take place by appointment. Please register for this by e-mail at: coaching@som.lmu.de
Briefly describe your concerns and an initial idea of what you would like to clarify for yourself during the coaching session. The confidentiality of your information is self-evident.
Monthly group coaching sessions
We also offer monthly group coaching sessions on learning strategies and exam preparation. On the one hand, learning techniques and methods for exam preparation are presented, on the other hand, the focus is on the exchange of experiences among each other on learning blocks and learning motivation.
Registration for this via our registration form (in German)
Career & Alumni
Would you like individual career advice? Our Alumni Management (in German) offers you career coaching with suitable company contacts.
Student Advisory Service LMU
For formal questions regarding the study program, application or enrollment, please contact the Central Academic Advising Office at LMU.
Career Mentoring
LMU offers a mentoring program for students. Ask someone who is already working in the job, industry or company where you want to go yourself. A mentoring tandem lasts about 18 months. During that time, you meet with your mentor in person once or twice every six months and also keep in touch by phone or e-mail. In this way, you can exchange ideas on all topics relating to career entry, studies and career. Further information on Career Mentoring