Participate in the online taster sessions
Online taster sessions Bachelor and Master Business Administration at LMU Munich School of Management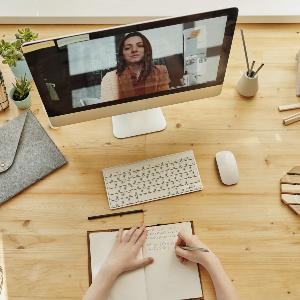 Brief info taster lessons
At the taster sessions in Business Administration (Bachelor and Master) you will get an insight into the subject directly from students in an online meeting and you can ask your questions about the study. E.G.:
Questions about studying Business Administration in the Bachelor or Master program at LMU Munich School of Management.
Questions about changing from business administration to business education or vice versa
Answers to questions about the master's degree from current master's students
Registration for online taster lessons
How to participate
Select the subject you are interested in.
Registration is possible at least 24 hours before the appointment.
Simply register using the form below. The student will be notified of your registration and will then contact you directly.
If you have not received feedback from the student at least 12h before your appointment, please contact djabarian@lmu.de.
If you are unable to attend the date you have chosen, please cancel with the student in a timely manner.
Places for online taster sessions are limited and registration is mandatory.
Notes
Confirmation of participation
No confirmation of participation will be issued for the online taster sessions. If you would like a confirmation of participation, these can be requested from djabarian@lmu.de.
Technical support
The student will inform you in time about which platform will be used for the online taster session and whether you need to install a program beforehand (Skype, Hangouts, Zoom or similar) or create an account.
Give online taster lessons
You are studying business administration or economics at the LMU Munich School of Management and can imagine offering online taster sessions?