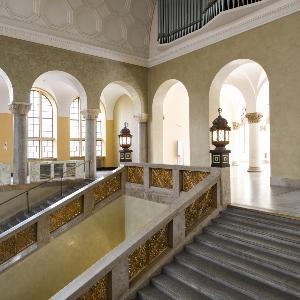 Research
at the LMU Munich School of Management
Keyfacts
Stand: 01.10.2023
Professorinnen und Professoren
Post-Docs
Honorarprofessoren
Wissenschaftliche Mitarbeiter und Mitarbeiterinnen
Nichtwissenschaftliche Mitarbeiter und Mitarbeiterinnen
Drittmittel 2022
in T€ insgesamt von Bund, Industrie & Praxis, SFB und DFG.
Selected research projects
LMU Munich School of Management conducts internationally competitive and excellent cutting-edge research. The research activities cover both established and cutting-edge areas of business administration, determined by overarching socially relevant issues. The research projects selected here provide an insight into the diversity of our research activities.