Munich Summer Institute 2023
26 May 2023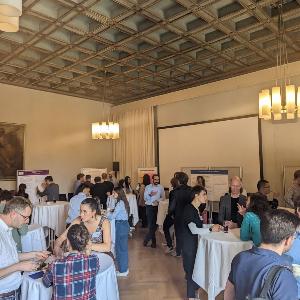 From May 24th to 26th, 2023, the Munich Summer Institute brought together brilliant minds for three inspiring days of interdisciplinary research.
Attendees immersed themselves in paper presentations, engaging discussions, and poster slams. Renowned keynote speakers Nigel P. Melville (University of Michigan), Dr. Jana Gallus (UCLA), and David Schwartz (Northwestern University) shared insights and sparking fresh perspectives.
During the evenings, the vibrant atmosphere continued with networking sessions, complemented by traditional Bavarian cuisine and drinks.
The Munich Summer Institute fostered an environment of collaboration and intellectual exchange with an emphasis on the intersection of law, economics, intellectual property, innovation, and digitization.
Thank you to all participants, speakers, and organizers who made this event a resounding success!