Meet ISTO 2023
11 Jul 2023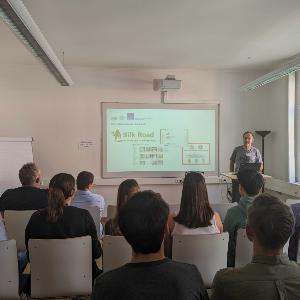 What a pleasant evening!
Yesterday, we held the second edition of Meet ISTO. Students from our Faculty had the opportunity to meet our Professors, Tobias Kretschmer and Jörg Claussen, together with our Post-Docs and PhD students, in a friendly and casual setting.
Over cool beer and pretzels, we shared with them insights about our courses, research topics and methods.
To all our guests, thank you for coming!