Information event on the elective module Law for BWL and WiPäd.I (in German)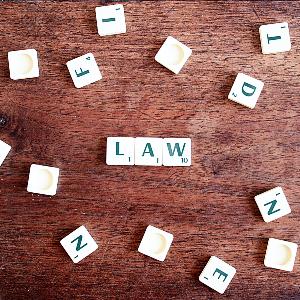 Welche Inhalte bieten mir die Vorlesungen im Wahlpflichtmodul Recht? Welche Übungen werden angeboten? Welche Wahlmöglichkeiten habe ich?
Informieren Sie sich über Vorlesungen und Übungen im Fach Recht im Rahmen des Wahlpflichtbereichs für BWL und WiPäd.I.
Studierenden der BWL (nach allen PO1) und WiPäd.I (nach PO 2015) ab dem zweiten Studienabschnitt (ab 3. Semester) bieten wir eine Informationsveranstaltung zum Wahlpflichtmodul Recht
am Dienstag, den 28. März 2023 um 12:00 Uhr in der Ludwigstr. 29, 2. Stock, Raum 209.
Ankündigung Info-Veranstaltung (PDF, 75 KB)
Die Präsentation zur Informationsveranstaltung finden Sie ab dem 28.03.2023 im LSF:Präsentation Info-Veranstaltung Recht für BWL und WiPäd.I
Für den Besuch der Vorlesungen im Öffentlichen Recht sind keine Vorkenntnisse erforderlich.
Bei Fragen zu Veranstaltungen im Fach Recht für Studierende der Wirtschaftswissenschaften und des Lehramts, wenden Sie sich gern an Frau Nina Küpper-Morawietz, LL.M.
2. Stock, Zi. 213
Ludwigstr. 29
80539 München
Tel.: +49 89 2180-3031
bzw. +49 89 2180-5065 (Sekretariat)
E-Mail: nina.kuepper@jura.uni-muenchen.de