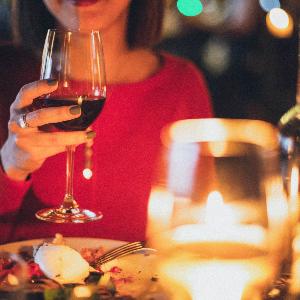 "4 courses and 4 founders! Please take a seat!"
When: Thursday, June 22, 2023, 6 pm
Where: Hofbräuhaus (Erkerbar)
Who: All business students
What can you expect?
In each round of talks, you will speak with one of the four founders. All of them are alumni and have founded renowned companies during their studies/promotion and have been running them successfully ever since.
Learn first-hand valuable insights from their day-to-day work, what challenges they have faced or are facing, what they are proud of and what opportunities they can offer you.
In personal conversations, you will benefit from the founders' feedback on your career planning.
You can also enjoy a 4-course meal in a convivial atmosphere at the beautiful Hofbräuhaus.
What is the evening like?
After the welcome by Dean Prof. Martin Spann and Andreas Buchner, you can take a seat in a small group at one of the founders' tables for each course.
The participating entrepreneurs are:
Andreas Buchner (Geschäftsführender Gesellschafter der Maffei & Co. GmbH sowie des Family Offices Hylas Holdings GmbH)
Dr. Alexis Eisenhofer (CEO financial.com AG)
Dr. Robert Niemann (CEO NIEMANN GmbH)
Holger Wolff (CEO MaibornWolff)
The division is made in advance by us.
After each course is changed. You can place your CV in advance uncomplicated with each of the founders.
LogIn:
The registration deadline is Sunday, 18.6.2023. The event is free of charge!
The number of participants for our event is limited - first come, first serve!