Deutschlandstipendium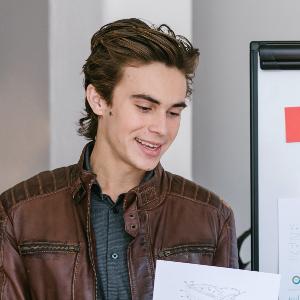 For more than ten years, the LMU Management Alumni has supported the nationwide scholarship program. The alumni network plays an important role in this, both as a scholarship provider and in the acquisition of sponsors, it has already been able to award 117 scholarships and thus help students to successfully complete their studies.
Students of the LMU Munich School of Management can apply for a Germany Scholarship
The selection criteria include not only academic and high school graduation performance, but above all social and university commitment as well as social or personal circumstances.
Our students benefit from financial support of 150 euros, which the federal government doubles to 300 euros, and idealistic support from companies that, for example, invite students to fireside chats or act as sparring partners for students.
Strengthen community
Past scholarship holders have joined forces to recruit more Deutschlandstipendien for other students. Others have launched the LMU Taster Hours and LMUniEvenings, where students from non-academic parents or with an immigrant background are encouraged to study. Furthermore, lecture series and regulars' tables have been initiated, where the sponsored students can get to know each other and other disciplines better.
Information for students
For information on the Deutschlandstipendium, please contact Bettina Wachtel and more informations here (in German).
Information for sponsors
If you are interested in supporting the Deutschlandstipendium, please contact Bettina Wachtel.
You can also find more information for sponsors here (in German)