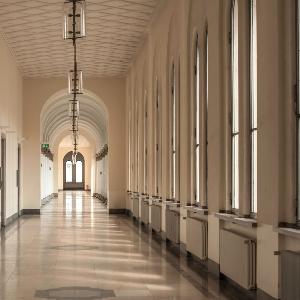 Research Assistants (m/f/d)
The Institute for Digital Management and New Media is always looking for research assistants.
Your doctorate at our institute...
You will publish your cumulative research results at internationally recognized conferences as well as in relevant journals of business informatics and related disciplines, thus making a visible contribution to both science and practice. At the institute, you will participate in teaching activities and also take on administrative-organizational tasks.
Your profile is characterized by a convincingly completed master's degree (in business administration, business informatics or in related subject areas with a clear connection to the topic of digital economy) at university level, interest in the use of innovative digital technologies and the development of management concepts for companies, very good written and spoken English skills, openness to working in interdisciplinary projects and to collaborating with practitioners, flexibility, a structured approach to work and independence, communication and teamwork skills, as well as friendliness and creativity.
Please send your comprehensive application by e-mail directly to Prof. Dr. Thomas Hess, who will also be happy to answer any questions you may have.