Partnerships
We cooperate across topics with real organizations, science and associations. Cooperations are also possible within our research fields.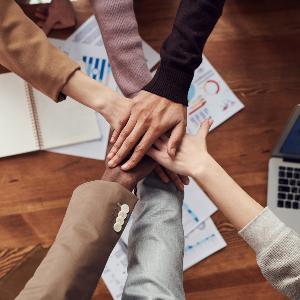 Are you interested in a partnership?
If you as a company are interested in a long-term cooperation in innovative topics, please contact Prof. Hess directly.
Current cooperation partners business, science, associations
Through the IBC e.V. we work closely together with different chairs in the Munich region as well as the following companies:
Additional long-term cooperation exists with the following companies:
Netvolution and HW Digital Consulting emerged from the chair.
In Munich, we are closely connected to the Bavarian Research Institute for Digital Transformation (BIDT) and to the Internt Business Cluster (IBC). In addition, the following scientific partnerships exist:
Sponsors
German Universities and Research facilities
International Universities
We cooperate in various ways with the following associations, among others:
Current cooperation partners by research field