Consumer Insights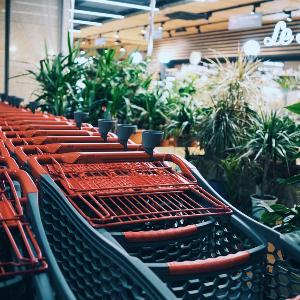 Consumer Insights: The Key Qualification for Customer-Oriented Marketing
Consumers form the heart of marketing. However, marketing is often focused on processes instead of on the needs of customers. Actual customer orientation, however, must not be based on processes, but must place an understanding of the customer (insight) at the center of the consideration. Consumer insights are thus becoming a key qualification for successful companies.

In this current field of research, the IMM is looking at the generation of knowledge about customers, their preferences, the mechanisms of action and drivers of active purchasing behavior, as well as the monitoring of the success of marketing instruments used. In this context, the drivers of customer loyalty are of particular importance, since loyal customers enable the generation of higher profits. Beyond the frequently proven importance of customer satisfaction for loyalty, it is therefore of interest to know which other factors influence the strength of this relationship or act as independent determinants to ensure that customers remain loyal to a provider. Ultimately, this will enable companies to identify and prioritize levers for their marketing and communications activities in order to increase customer loyalty in a more targeted way than has been possible in the past. Identifying the preference structures of customers or customer segments is particularly important here.
If the benefits of a product and the expected willingness to pay can be taken into account as early as the development stage, customer orientation and efficiency can be increased. Modern conjoint analysis methods such as choice-based CBC approaches allow a more valid recording and quantification of consumer utility structures than is possible with classical approaches. For this purpose, Hierarchical Bayes methods are used to estimate part-worths at the individual level, which are generally superior to other estimation methods according to large-scale simulation studies conducted by IMM.
In addition to knowledge about preferences, the Consumer Insights research area also deals with data mining and customer relationship management. In this way, attractive product bundles can be identified, promising new customer groups can be identified, and existing customers can be retained. In recent years, many companies have implemented CRM systems at great expense in order to manage their customer relationships more efficiently and increase customer satisfaction. However, an insufficiently customer-focused approach has in some cases resulted in limited success. In empirical studies to assess CRM activities, IMM takes a radical customer perspective and thus identifies the key levers for successful CRM.


Satisfaction with the Study of Business Administration
Universities find themselves in a market with increasing competitive intensity on a national and international level. The efforts of the Faculty of Business Administration at Ludwig-Maximilians-Universität to continuously improve the quality of education and study conditions are reflected not only in the regular evaluation of courses, but also in this study, which comprehensively examines the satisfaction of business administration students. In this way, the faculty creates an information base that in its substance and level of detail goes far beyond the university rankings that have been published.