Advanced Topics on DTM: Digital Ventures
Digital Ventures - Building and scaling corporate startups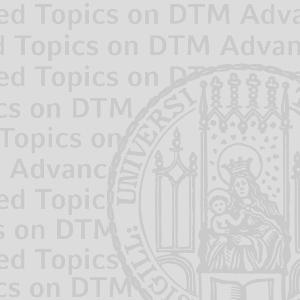 DE - Bitte beachten: Es gibt keine deutsche Kursseite, da der Kurs nur in Englisch angeboten wird.
EN - Please note: This page has no German version because the course is only offered in English.
Quick Info: Master, specialisation "Digital Business" I Seminar I English I 4 weekly hours I 6 ECTS
General information
Course

Advanced Topics on Digitalization, Transformation and Management (DTM): Digital Ventures - Building and scaling corporate startups (seminar)

Chair

Institute for Digital Management and New Media

Lecturer

Contact

annually changing

Schedule

Summerterm (seminar)

SWS

4

ECTS

6

Dates and rooms

see LSF

Target group

BWL, WiPäd, Medieninformatik, MMT

Prerequisites

none

Capacity restrictions

yes (approx. 12 students)

Examination

Presentation and report

Language

English

Please note


Please note that the participation in all dates is mandatory!

Content and course objectives
In this course, the participants learn and practice the build-up of a corporate digital venture, which is – among others – one approach for existing corporations to transform themselves. The course consists of three intertwined components, that…
cover the strategic background and the most important corporate venture building frameworks, ranging from corporate startup canvas to hypothesis tree to digital value canvas.

apply these frameworks within a practical case study, which the participants work on throughout the course.

cleverage real-life input from corporate venture building projects and partners.
Special focus will be put on the differences between building a greenfield venture vs. a corporate venture and how to succeed with the latter.
The participants will work in groups of three to four and will resemble a digital venture team, experiencing the process from idea validation to securing corporate funding for building and scaling the venture, including interactions with and data gathering from relevant market-/customer-/ and company stakeholders. Venture topics will be predetermined and assigned in the kick-off, participants can pull a joker if they come up with a particularly interesting own topic.
Application and examination
Places for the seminar are limited.
During the application period – spanning from (tbd in time) – you can apply via mail to the contact above, including your CV and current transcript of records.
The examination consists of a final presentation and a report that will be handed in after the final presentation.
Partner information
We are delighted that this year's seminar will be realized by Dr. Markus Anding, Co-Founder and Managing Director of Excubate (www.excubate.de).
Dr. Markus Anding has been an Entrepreneur for 20 years while also being grounded in the Management Consulting space with more than 12 years of experience, where he covers both perspectives, the Corporate and Startup worlds extensively and has hands-on experience in both.
Dr. Anding has worked internationally across a broad set of industries and connects the dots between them. With an academic Background in Information Systems and Management, he brings deep understanding of Technologies, Software and Digitisation to solve clients' Digital Innovation challenges.
The seminar, therefore, runs in close cooperation with Excubate (www.excubate.de), a Corporate Venture Builder and Management Consulting Firm. Excubate works with mid-size to large corporations to ideate, validate, build and scale new (digital) businesses and supports the transformation of the core business with innovation and digitalization projects. Signature venture building projects include www.panion.org or www.valueworks.ai.
LSF and Moodle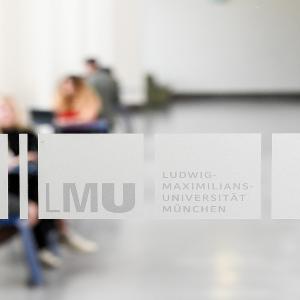 Questions can be asked via the associated Moodle forum.
Link to Moodle: tbd
Enrollment key: tbd
All our courses are listed in LSF. We ask for self-enrollment via Moodle. Please find all relevant information about the courses on our Moodle course pages. We recommend reading all information there carefully. The teaching language is English.