Digital Health
Research project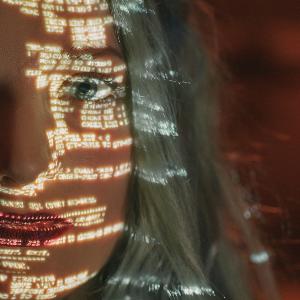 Digital Health
Technostress
Description
Digitization brings numerous benefits for individuals, companies and society, such as increased productivity, lower transaction costs, better information and a higher quality of life. At the same time, however, the intensive use of digital technologies is bringing about a wide range of changes that harbor risks that are difficult to assess, such as effects on mental and physical health.
One core problem is technostress, which can be triggered by numerous stress factors. These include, for example, the feeling of constant accessibility, the blurring of boundaries between work and private life, and information overload. In a professional context, technostress can lead to burnout symptoms among employees and cause millions of euros in damage to companies due to lost productivity.
As a cause of technostress, previous research has examined characteristics around the information system (e.g., complex operation), focusing on individuals and their respective stress behaviors. Typically, however, individuals act and work in a socially embedded manner and much of the work occurs in teams, raising the question of whether technostress can also be contagious.
The goal of this project is to explore the nature and ways of a possible "contagion" of stress-induced emotions between employees in such detail that the additional intersubjective digital stress potential becomes recognizable.
Results
Within the research network, we have produced numerous results on the questions: "What is technostress?", "What are causes and consequences?" and "What can we do about it?"(https://gesund-digital-leben.de/)
Our research in the area of technostress shows that technostress can also have positive effects if the respective individual understands it as a "challenge", i.e. as a challenge and opportunity to grow. Particularly in the area of IT use, we were able to show that it is only the challenge that leads individuals to use IT innovatively and to grow beyond their usual routines. We were able to identify different personality profiles that are particularly susceptible to technostress and to what extent mindfulness approaches are an effective strategy for dealing with technostress.
We were also able to show empirically and theoretically what helps against technostress. Technostress interventions require a multidimensional approach that includes technological, social, as well as cultural interventions. The selection of the individual intervention depends not only on the extent to which the perception of a technostressor is reduced, but also on how other technostressors may be perceived as a result of the intervention. We recommend that companies wishing to take appropriate action avoid "quick-win" strategies focusing on single interventions. Rather, there should be a deliberate focus on multiple interventions. This includes social and cultural interventions in particular. After all, even if not all interventions work for every person, employees still value the company's commitment to their health.
Within our project, we also focused on the question of whether technostress can be contagious. Technostress can indeed be contagious, e.g. in a close professional environment. Contagion can occur by picking up the emotions (emotional contagion) and problems (cognitive contagion) of others. Emotional contagion can hardly be countered, since it happens automatically when one meets one's close social environment with empathy and sympathy. Often, only conscious distancing from one's own emotional reaction to others can counteract the technostress caused by contagion. In the case of cognitive contagion, it can help to acquire a strengthened self-confidence in one's own IT skills and to become aware that one can cope with the situation oneself and is not helplessly at the mercy of others' problems.
With our results, we enable a wide variety of future research options and outline open questions: Does mutual stress contagion lead to a digital stress spiral? Are there organizational and cultural factors in companies that make digital stress more contagious? Which type of person is more or less susceptible to which type of contagion? What is the relationship between the two types of contagion? To what extent can positive technostress also be contagious? These are the kinds of questions we will be addressing in the future.
Selected publications
Funding
The project is part of the Bayerischen Forschungsverbunds "ForDigitHealth", funded by the Bayerische Staatsministerium für Wissenschaft und Kunst.

Website and related links
Media