Organization
Offered in WS 23/24?

Yes

Teaching

Course type

Lecture and tutorial

Design

2 hour lecture and 2 hour tutorial each week

Grading

Exam 120 minutes (100%)

Registration

No registration

Credits

6 ECTS in "Marketing & Strategy I" or "Elective Topics in Business Administration (Theory) I – III" (PStO 2018)

SWS

4

Language of instruction

English

Contact person

Page last updated

19.10.2023
Course Description
The course "Strategy and Leadership" focuses on new trends in strategic development and necessary redirections for the top management team and board of directors.
The course consists of a regular lecture and tutorial with a duration 2h each. The lecture introduces central concepts, theories and phenomenons of "Strategy and Leadership" discussing their connection with practice. The tutorial deepens lecture insights via applying case studies and practice-related articles.

Relevant Course Material
Relevant documents will be uploaded on Moodle
Registration on Moodle is necessary to access the lecture and tutorial materials
Examination
Examination Date and Time: 02.02.2024 15:00-17:00 (s.t.)
Examination Location: TBA
Assumed examination format (tentative): Written closed book exam with open questions
Schedule
Start
Time
Location
Lecture
Thursdays
Begins on 19.10.2023
14:00-16:00 (c.t.)
Amalienstr. 73A - 112
Tutorial
Thursdays
Begins on 26.10.2023
16:00-18:00 (c.t.)
Amalienstr. 73A - 112
Contact person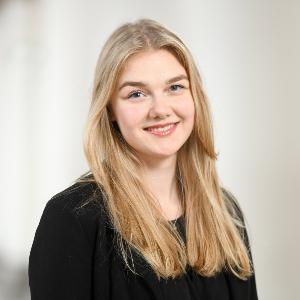 Gabija Baugirdaitė, M.Sc.
Research and Teaching Assistant & Doctoral Student