Strategie- und Projektimplementierung (Change Management)
Organization
Offered in WS 23/24?

Yes

Teaching

Course type

Lecture

Design

2 hour lecture every week

Coordination

This course is offered together with the Institute for Market-Based Management.

Grading

2 hour exam (100%)

Resit

No

Registration

Not required

Credits

6 ECTS in Modul Kompetenzbereiche der BWL I – III (PStO2015)

SWS

4

Language of instruction

German

Contact person

Page last updated

29.09.2023
Course Content
The implementation of decisions is fundamental to the success of a company. In the strategy and project implementation module, central concepts for the translation of strategic plans into concrete, strategy-driven action and thus for the implementation and implementation of strategies and projects are dealt with. In addition, central challenges and possible solutions are shown.
Change Management (Institute for Strategic Management):
Necessary innovations are often recognized too late in the company or encounter resistance. Change management starts with these problems. The task of change management is to initiate and control change processes, to support affected managers and employees and to achieve the highest possible level of acceptance for the changes. The Change Management lecture deals with the implementation of new strategies in companies. Based on the theoretical foundations of change management, organizational and management-related aspects of changes in organizations are considered and questions of the practical design of change management projects are discussed.

Project management (Institute for Market-Based Management):
Project management summarizes all tasks that arise with the initiation, planning, implementation, monitoring and control and completion of projects. In the course of the lecture, qualitative aspects are treated as well as the quantitative instruments that are used along the project life cycle. The focus of the content is on network planning technology. The application side is strengthened by working on case studies and exercises, two guest lectures followed by a discussion and a PC-supported exercise.
For successful participation in the "Strategy and Project Implementation" module (PStO 2015), the "Change Management" AND "Project Management" courses (course number: 04130) must be successfully completed. Both events have a common exam.
Relevant Course Material
Relevant documents for Change Management will be uploaded over Moodle (enrollment key: ISM23).
Examination
Combined Exam with Projektmanagement: 01.02.2024, 8-10 Uhr, Room: Geschwister-Scholl-Platz 01 - M105

Schedule
| | Start | Time | Location |
| --- | --- | --- | --- |
| Lecture | Mondays | 10 to 12 (c.t.) | Geschwister-Scholl-Platz 1 (E) - E 006 |
Contact person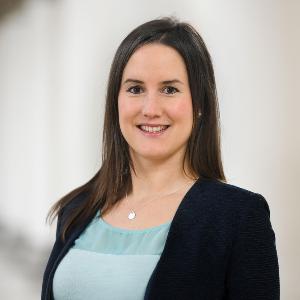 Dr. Anke Schulz, M.Sc. MBR
Assistant Professor, Deputy Head of the Institute and ZOG Research Center