Seminar Strategische Unternehmensführung
Organization
Offered in WS 23/24?

Yes

Teaching

Course type

Seminar

Design

See the schedule below

Grading

Seminar paper (22,200 characters) 50% and presentation, korreferat and discussion (30 minutes) 50%

Registration

Centralized via ISC

Credits

6 ECTS in Modul P 17 (PStO 2015)

SWS

4

Language of instruction

German (optional: English)

Contact person

Page last updated

19.10.2023
Organization
Strategic management deals with the development, planning and implementation of corporate strategies. The goal is to generate sustainable competitive advantages that enable long-term existence in the market. In recent years, this goal has been increasingly flanked by corporate social responsibility, which relates to society and the environment. Against this background, the seminar Strategische Unternehmensführung gives students a deeper insight into current research as well as scientific work and theoretical as well as empirical approaches to research. The aim of the seminar is to deepen the knowledge of selected, current issues in strategic management.
Objectives of the course
After completing the course, the students will have the necessary basic knowledge, analytical methods and technical skills to independently complete a scientific paper. In addition, the course teaches systemic skills for the application of theoretical concepts and critical analysis of complex, subject-related problems. Through the group work and presentation of the seminar paper, the students also learn important social skills such as teamwork, communication and conflict skills.
Structure of the course
The seminar starts with a kick-off event in which the students are given an overview of the topics to be worked on and an introduction to scientific work.
Participating students will write a seminar paper on one of the available topics.
Presentation and communication workshop with one of our practice partners will also take place as part of the seminar.
Finally, the seminar participants will present and discuss their seminar papers in the plenum.
Previously assigned topics
Corporate Governance
A Network Perspective on a Firm's Corporate Governance
Corporate Governance in Small and Medium-sized Enterprises
Top Management Fraud: The Role of the Board of Directors
Strategic Leadership
The Impact of Top Management Team Characteristics on Corporate Strategy
Competing From the Top of the Firm – The Influence of TMT and BOD Characteristics on Firm Competitive Behavior
The Influence of Top Managers on Strategic Change
These topics are examples. In addition, other thematically related focuses may be added depending on the topicality.
Additional Information
General
The number of participants is limited
Information about the formatting can be found here (PDF, 713 KB)
Registration
We recommend students to take the course "Strategic Management: Concepts and Cases" before taking the seminar. This is not a requirement.
Information for registration in Bachelor BWL and WiPäd I/II for WT 23/24 (Link)
If you have any questions about the allocation of places in the seminar, you can contact Ms. Weritz (see previous link for contact information).
Schedule
Date
Time
Location
Kick-off
20.10.2023
09:00-16:00
Geschw.-Scholl-Pl. 1, E 216

Topic preferences deadline
23.10.2023
until 12:00
By E-Mail
Topic assignment
24.10.2023
until 18:00
By E-Mail
Table of contents submission
07.11.2023
until 12:00
By E-Mail
Table of contents feedback talk
08.11.2023
On agreement
At ISM
Seminar thesis submission
28.11.2023
until 12:00
By E-Mail
Workshop (with Accenture)
05.12.2023
15:00-18:00
Balanstrasse 73, 81541 München
Seminar thesis feedback
13.12.2023
On agreement
At ISM
Presentation and korreferat submission
22.12.2023
until 12:00
By E-Mail
Presentation day
08.01.2024
10.01.2024
TBD
Ludwigstr. 28 (VG), 211 B
Contact person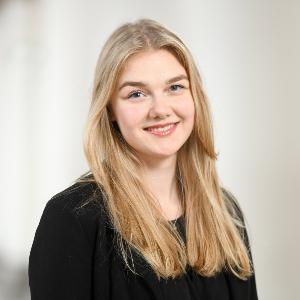 Gabija Baugirdaitė, M.Sc.
Research and Teaching Assistant & Doctoral Student