Organization Theory (Organisationstheorie)
Organization
Offered in WS 23/24?

Yes

Teaching

Prof. Dr. Anja Tuschke
Gabija Baugirdaitė
Jannik Werner
Dr. Simone Eulitz
Dr. Anke Schulz
Dr. Max Braun

Course type

Lecture and tutorial

Design

2 hour lecture and 2 hour tutorial each week

Coordination

This course is offered alternatingly together with the Institute for Leadership and Organization

Grading

Exam (120 minutes) 100%

Resit

Every summer term

Registration

No registration

Credits

6 ECTS in P11 (Allgemeine Betriebswirtschaftliche Grundlagen)

SWS

4

Language of instruction

English

Contact person

Page last updated

19.10.2023
Course Content
The lecture aims at offering students insights into the concepts of organization theory, which helps to understand how organizations can be managed more effectively. Organizations are continuously faced with a number of challenges. For example:
How can organizations adapt to competitors, customers, the government, and creditors?
What strategic and structural changes are needed to attain effectiveness?
How can managers cope with the problems of coordination?
What kind of corporate culture is needed to enhance the organization's innovation?
These are some of the topics that will be discussed in the lecture, which is divided into two parts. In the lecture, key terms and concepts of organization theory are presented. In the exercises, these aspects will be applied to real-life problems through the use of case studies and open discussions to generate an in-depth understanding of organization theory.

Examination
22.02.2024, 15:00-16:00, more information TBA
Schedule
Start
Time
Location
Lecture
Fridays
Start on 20.10.2023
10-12AM (c.t.)
Geschw.-Scholl-Pl. 1 Audi Max (A030)
Tutorial
Mondays
Tuesdays
Wednesdays
Thursdays

Mondays:
8-10AM (c.t.)

Tuesdays:
8-10AM (c.t.)
10-12AM (c.t.)

Wednesdays:
10-12AM (c.t.)
2-4PM (c.t.)

Thursdays:
8-10AM (c.t.)
12-2PM (c.t.)
Geschw.-Scholl-Pl. 1 A 125
Contact person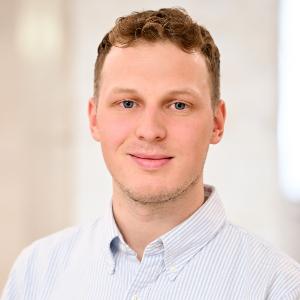 Jannik Werner, M.Sc.
Research and Teaching Assistant & Doctoral Student