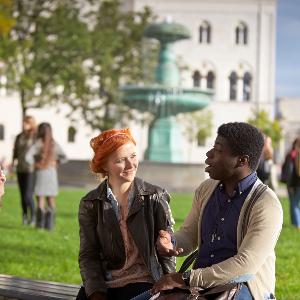 Three core characteristics
Focused on digital transformation and digital ventures
Focused: Structured discussion about the advantages and disadvantages of using digital technologies from a business perspective.
Transformation and Venture: The innovative and competitive use of digital technologies in established businesses is an important topic, as is the development of digital start-ups.
Excellence in theory and practice
Research-oriented: Students learn and apply fundamental and state-of-the-art knowledge of digital technology.
Placement: Graduates can enter industry-leading established companies, start-ups, or academia thanks to their high practical relevance and academic excellence.
International orientation
International: Thanks to the high proportion of international students, students gain important intercultural and social skills and learn to adopt an international perspective.
English Speaking: All core courses, electives, and the thesis are in English.
Find out more about the program
The MMT in figures
Here are some figures about the MMT:
Students since 2016
Every year, about 24 students enroll in the MMT.
International students
Percent of MMT students that did their bachelor outside of Germany - intake winter term 2023/2024.