Homecoming
The annual big event of the LMU Munich School of Management.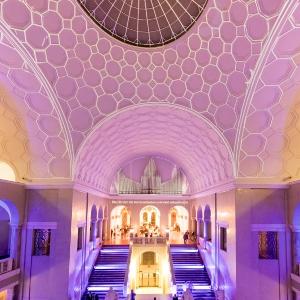 Homecoming
Since 2003, the LMU Management Alumni of the Faculty of Business Administration has regularly organised a large event to which we welcome around 500 alumni, current students, professors, company representatives and staff from our faculty at LMU. Our aim is to constantly develop ourselves further. Thus, the former Faculty Day, which was strongly characterised by specialist lectures, has now evolved into the Homecoming event.
Homecoming 2023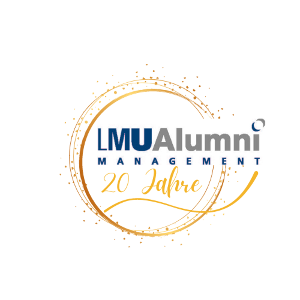 Together with you we celebrate the anniversary of our alumni network, 20 years LMU Management Alumni.

On Friday, November 24, starting at 5:00 p.m., our big homecoming will take place in the main building of the LMU.

20 years, promoting, informing, networking, that was and is only possible with you our members, interested parties and supporters. You are the center of attention at this event and you can therefore expect a plenary session with a varied line-up on the topic "Purpose and Profit - Win-win or conflict of goals?" as well as a very special supporting program, with lots of information about the faculty and the alumni network.

The plenary addresses an exciting topic: Current discussions often see the profit motive of companies (doing well) in direct conflict of goals with ecologically and socially sustainable development (doing good). At the same time, the ecological-social raison d'être (purpose) is increasingly becoming a decisive factor for many companies in the competition for customers and employees - without compromising financial value creation. Discuss with our panelists whether and how this balancing act between purpose and profit can be achieved.exchange ideas with current and former students.

The plenum on the topic "Purpose and Profit - Win-win or conflict of goals?" will be moderated by Prof. Dr. Jelena Spanjol. The following speakers have announced their participation:

- Markus Niedermeier, Managing Director LHI Group
- Dr. Sophie Ahrens-Gruber, Principal Acton Capital
- Dr. Florian Habermann, Managing Director IHK Academy Swabia

After the plenary discussion, we will offer you a varied program in the Lichtof, Speeträger and Senatssal.
In the "Cluster Areas" you will receive information about current use cases and research results and you can exchange ideas with the scientific staff of the faculty.
There will also be various "rooms" for personal exchange with current and former students of our faculty.
Our Supporting members