Academic graduation ceremony
Ceremonial farewell to our graduates.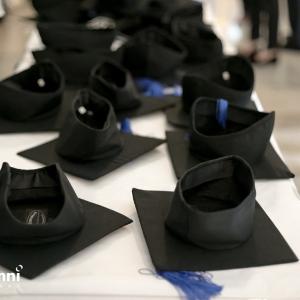 Academic graduation ceremony.
The Academic Graduation Ceremony takes place once a semester (in May and November) at the LMU Main Building. After the ceremony with the awarding of prizes, musical accompaniment musical accompaniment and the presentation of graduation letters, there will be a champagne reception for our graduates and their families. In addition there will be the opportunity for souvenir photos, also with robe and graduate hats, so that this evening will be an unforgettable memory of your of your time as a student.